Previously, the "Three-year Plan of Action for Guangdong Province to Promote the Construction of Guangdong, Hong Kong and Macao Dawan District (2018-2020)" issued by Guangdong Province clearly proposed that we should build advanced manufacturing industry clusters and speed up the construction of five world-class industrial clusters of electronic information, automobiles, intelligent household appliances, robots and Green Petrochemical industry. Nurture and expand a number of emerging industrial clusters.
The construction ideas of Guangdong, Hong Kong and Macao Dawan District are becoming clear.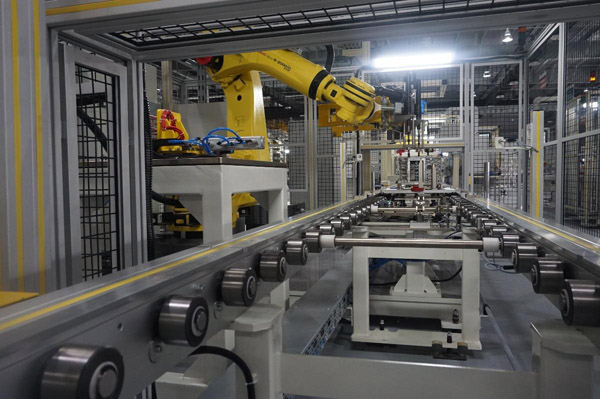 Supply Chain Advantage
Industrial robots have three core components - controller, servo motor and speed reducer. The cost of core components can reach about 70%. In China, most of the companies with the best sport control are located in Dawan District, such as Shenzhen's solid high-tech, which occupies more than 50% of the domestic market.
According to Jiang Shilong, president of Dongguan Robot Industry Association, Dongguan is unique in that each town is an industrial cluster, such as the motor industry of Shipai Town, the electronic industry of Shilong Town, the mould of Chang'an Town and Hengli Town. Around the needs of these industrial chains, more robotic application systems are emerging, which will help the formation of the robotic industry.
Lou Yunjiang, a professor of Harbin University of Technology, has investigated many enterprises in Dongguan. He found that the robot industry in Dawan District of Dongguan has formed a development trend of "ecology is king and application is leading".
Take the construction field as an example, real estate companies have a great demand for construction robots; from the whole market, tens of millions of construction workers in the country need to use robots to assist. The technological progress of robotic manufacturing enterprises can in turn promote the technological progress of parts suppliers and material manufacturers, thus driving the development of the whole industry.
High Cost of Core Components
There are supply chain advantages before, and market demand after. Why has the turning point of profit for robotics industry not yet arrived?
Costs remain high - still the domestic robot industry is facing the problem to be solved, whether in the Yangtze River Delta or the Pearl River Delta region.
"Looking back at the history of the international robot brand, robots are basically just a department of a large company, not an independent company. They used to need a lot of financial support in the early stage of developing robots." Jiang Shilong said.
From the perspective of technology commercialization alone, every step from laboratory to industrialization to product formation is a breathtaking leap that requires a lot of cost investment, but the return cycle is long and the risk is high. Many robotics manufacturers rely either on venture capital support or on government subsidies.
But relying on government subsidies is clearly not a long-term solution. What's more, in the absence of formed products, they rely on patents and technology to apply for government subsidies. "From an entrepreneur's point of view, all the attention is focused on state subsidies, and it's very difficult for a team to succeed in starting a business." Jiang Jie said.
At present, most of the core parts of China's robotics industry still rely on foreign imports. Take the robot precision reducer as an example, because there is no machine to manufacture this part in China, and there is no talent in related fields, it is impossible to build a complete production chain.
At the same time, domestic core parts manufacturers will fall into such a strange circle: although they have reached the international level in some areas, due to the disadvantages of the latter, domestic enterprises lack confidence in their own brand, market demand is not high, few enterprises are willing to use, and technology can not progress.
"It takes many years for domestic robots to reach a high level. This process is quite normal. The government can subsidize the end users, hoping that the end users will choose the domestic brand of robots. Jiang Shilong said.
Another important reason why end users do not choose domestic robots is that system integrators are too weak.
"When the end users say that they have to use the products of foreign robotic companies, the system integrator can say that they want to use domestic products. The system integrator can guide them. What is the most advantageous way? To a large extent, the technical ability of the system integrator can choose whether to use domestic products or import products." Dongguan Gongye Interconnection Technology Co., Ltd. founder Mojoya said.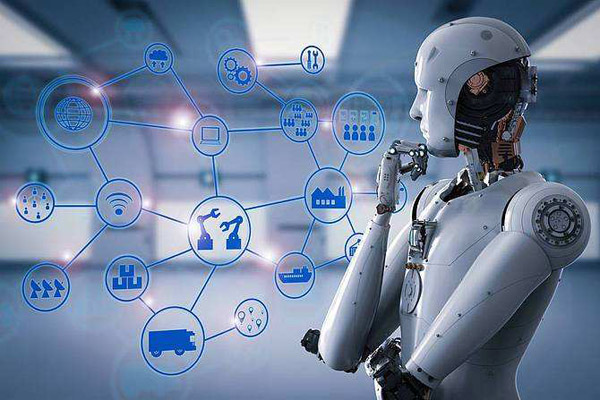 Talent gap
An interesting question is: why dongguan, which has a well-developed manufacturing supply chain, has not developed a chipmaker with a domestic head? The answer may be the same as the current problem facing the development of robotics industry: lack of talent.
With the development of manufacturing industry transformation in Dongguan, more and more enterprises have plans to establish sub-centers in Dawan District. How can the robot industry train relevant talents?
Talents in the robot industry can be roughly divided into three categories, one is the person who controls the robot. Mei Cedar, a professor at Xi'an Jiaotong University, said that this was the same problem that China faced when it needed CNC machine tools - no one could use them. The second type is innovative talents, responsible for breakthroughs in key technologies of robots. Although there is little demand for research talents, it is necessary. This is what universities need to do. The third category is comprehensive, integrated and innovative talents.
"Robot is an integrated system, bigger and stronger is an inevitable trend, although there will be many challenges in this process. I think Songshan Lake may be a hot spot for Chinese robots to become bigger and stronger in the future, which is determined by the previous development history and the current development momentum. According to Professor Wu Jingshen of Southern University of Science and Technology, in order to make enterprises bigger and stronger, first of all, it is clear which part of the robot should be done, and secondly, it is necessary to establish the sustainable training of talents in robotics industry.
"First-class universities must understand two things. Every student who comes to your school is a product of God's creation. He should be allowed to choose freely.