How big is the market for co-robots? According to reports from international research institutions, by the end of 2024, the global market value of co-robots will reach 95 billion U.S. dollars, with an average annual compound growth rate of 30%; Barclays Bank's production data analysts also predict that between 2015 and 2025 In just 10 years of 2010, the market value of co-robots will increase from US$116 million to US$11.5 billion.
Compared with the more mature international markets, the domestic co-robot market is still in the market introduction stage at this stage. In 2018, domestic manufacturers developed significantly, and the market share of AAB was close to that of Denmark. At the same time, a rethink was forced to withdraw from the bankruptcy, and new domestic manufacturers were also increasing. Robot manufacturers such as Season, AUBO, Daming, Han's, Luoshi, Yuejiang, and Techrobots have launched one after another. The products are close to foreign advanced levels in terms of load-bearing, repeatable positioning accuracy, and ease of use.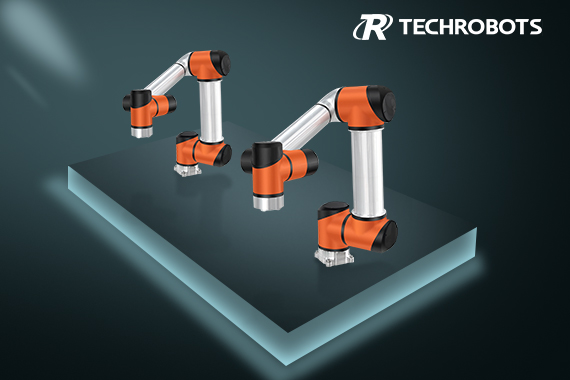 The "Analysis Report on the Market Scale and Development Trend of China's Co-Robot Industry" released by the forward-looking industry research institute shows that the lightweight and low-cost characteristics of co-robots have reduced the industry threshold to a certain extent. Not only are large traditional industrial robot companies actively deploying, but innovative companies (Techrobots) are also emerging. With the continuous increase of domestic and foreign enterprises, collaborative robots are becoming more and more popular, and the human market has also begun to enter a stage of real market-oriented rapid development.
The report also shows that due to the impact of the macro-environment, the growth rate of the co-robot market slowed down in 2018, with sales and market size of 640 million yuan and 960 million yuan, respectively. But in the long run, as a prototype of intelligent robots, co-robots have a wider range of applications and more possibilities, and they have an outlook on the future market prospects.
Human-machine collaboration is an important development trend in the robotics industry. It will bring about the improvement of the social manufacturing level and product quality. It will liberate people from simple and repetitive work types with harsh working environments, engage in higher-value work, and make the entire work process more efficient.