A product of industry 4.0, co-robotic is designed to work with human machines in a small workspace. Co-robot is a kind of robot used for man-machine cooperative work.
Single-arm products of 1.3kg to 15 kg account for the highest share.
According to the different payload capacity of co-robot, the products of
co-robot
on the market mainly include the following categories, most of which are 3kg-15kg payloads with the highest proportion.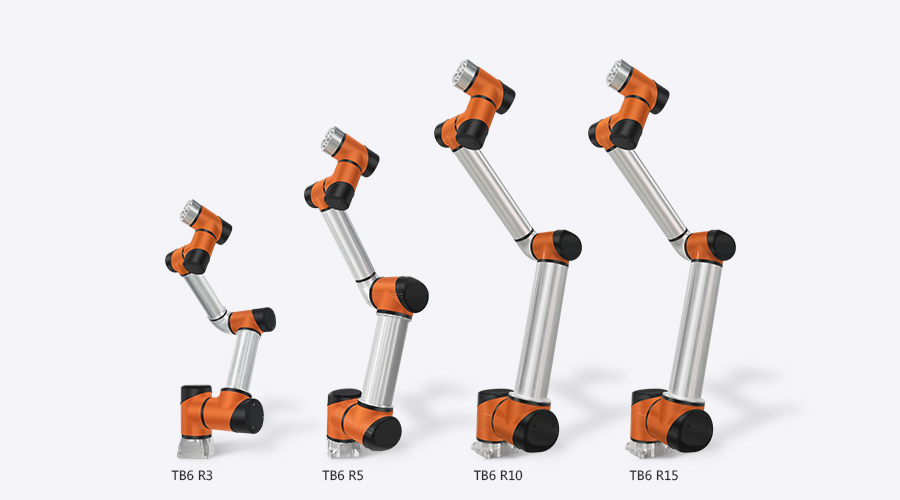 The competitive pattern is constantly changing in the second and fourth echelons.
After 2014, the co-robot industry began to flourish, and co-robot have become a hot direction for robots. Wave after wave of entrepreneurship has been flooded with capital, with bumpy roads and uncertain futures. On the one hand, in 2018, the pioneer of co-robot, reThinkRobotics, announced the closure of a prominent U.S. robotics company. On the other hand, foreign companies such as Youao, ABB, mitsubishi, staubir and other foreign companies have introduced new technologies and products. At the same time, ailite, luo shi, da zu,Techrobots and other domestic innovative enterprises also actively explore market channels, innovative marketing model, to promote the growth of their own strength.
From 2016 to 2019, the competitive landscape of domestic co-robot has been changing, especially from the second tier to the fourth tier. It can be seen that in the early stage of the development of co-robot, there are disruptive opportunities for various enterprises in terms of product innovation and business model innovation.

To mechatronics and modular development of products
Collaboration on the market at present "modular" adopted by the robot joint design, with the method of direct drive motor + harmonic reducer, the internal structure of each joint are basically the same, but size is different, each joint by motor, servo drive, harmonic reducer, encoder, joint position sensor and torque sensor, motor and reducer connected directly.
Leading companies at home and abroad have developed integrated modules, such as the international Harmonic reducer Harmonic, to provide high value-added modular products such as "total motion control", Harmonic reducer with motor, sensors and other combinations, KolMorgen launched RGM robot joint module, explore robot joint solutions; Green harmonic is introduced in the hollow structure integration harmonic reduction module products, integrated with integrated harmonic reducer, super flat torque motor, EtherCAT bus driver, absolute value encoder hollow, brake, intelligent sensors, simplifies the users to install service time and cost, adapted to the harmonic reducer in the future the demand of the market.
The average market price of each
joint module
is 10,000 yuan
According to market research, the price of joint module of co-robot ranges from 9000 to 10000 yuan/unit, and the average market price is about 10000 yuan/unit. The following is the price of joint modules on the market: