//
New product: TB6-R10 co-robots help enterprises to upgrade automation
2020-03-09 3301
Techservo independent research and development of the TB6 series co-robot R10 has been successfully launched. This newly designed co-robot is assembled using RJSII joint modules, which is mainly oriented to industrial-level production applications, which can better help enterprises move towards automated production. , Widely used in logistics assembly, assembly line production, loading and unloading, AGV, 3C electronics, scientific research, medical, military, aerospace, and other industries. Simple installation (any angle of installation method) and diversified uses, improve product quality and production efficiency and better save labor costs.
The TB6-R10 has a hand guiding programming function. The operator can directly drag each joint to move to the ideal posture and automatically record the movement track. The excellent safety and anti-collision ability eliminate the potential safety hazards caused by the mechanical arm to the operator in the work of man-machine collaboration.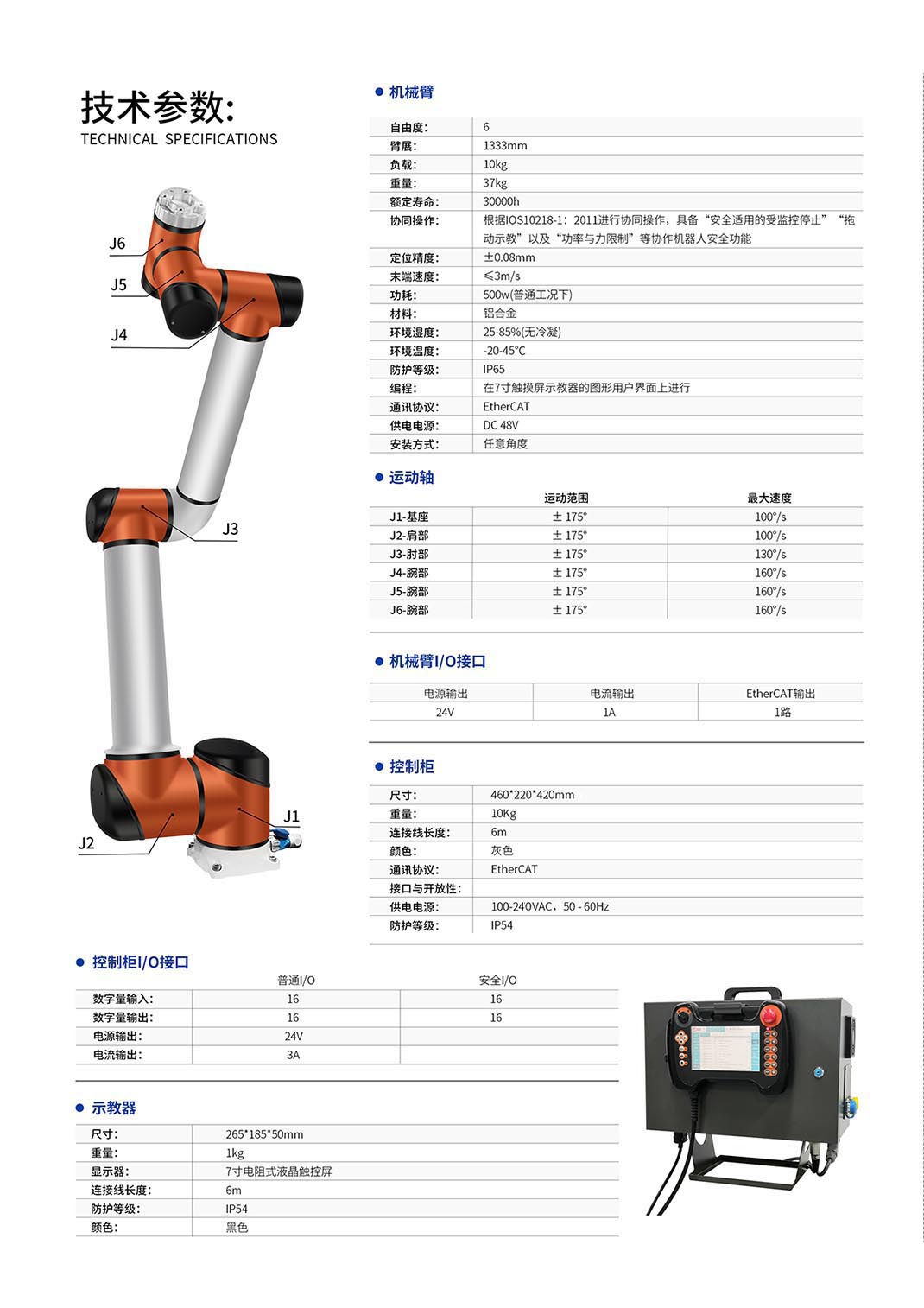 Copyright © 2021 Techsoft robots(Shenzhen) Co., Ltd.
.All Rights Reserved.
粤ICP备09089119号-6