On March 31, the China Industrial Robot Technology Application Forum-Collaborative Robot Application Scenario Technology Seminar (Shenzhen Station) hosted by China Robot Network, we invited seven practitioners who have been in the field of collaborative robots for many years, from a variety of perspectives Give us an in-depth introduction to collaborative robots. Through sorting out, China Robot Network hopes to lead readers into the door of collaborative robots and jointly explore the infinite possibilities of collaborative robots. The following is the second issue, Chen Haiping, Sales Manager of Daming Robotics-"Collaborative Robots Make Automation Simple and Fast".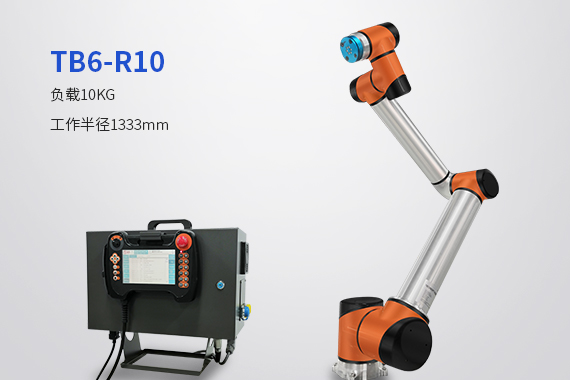 Traditional industrial robots are commonly used in the following ten types of work items: arc welding, electric welding, material handling, equipment maintenance, spraying, packing and palletizing, assembly, mechanical processing, glue and inspection, etc. Limited by their work scenes, their work has 4D features such as Dangerous, Dull, Dirty and Dumb. Therefore, industrial robots cannot meet the needs of a large amount of manual work, the need to flexibly assemble complex parts and the production of a small number of diverse products. At this time, the emergence of cooperative robots with perceptual ability, safety, flexibility, ease of use, and convenience has made up for the deficiencies of industrial robots.
Collaborative robots, as the name implies, are robots and humans that can work together on the production line to give full play to the efficiency and precision of robots and human intelligence. This kind of robot is not only cost-effective, but also safe and convenient, which can greatly promote the development of manufacturing enterprises. The smart factory of the future is created by the harmonious coexistence of humans and machines, without the need for work fences. It not only completes the traditional tasks that people cannot do, does not want to do, and does not do well, but also includes complex tasks that can reduce the intensity of human labor and improve the quality of human life. Because of this, human-machine collaboration can be regarded as a necessary attribute of new industrial robots.