The global economy is still facing huge challenges. Various industries are actively seeking to upgrade automation solutions to cope with the ever-changing market. Co-robots have also played an important role in them, becoming a strong help for companies to maintain business continuity.
In the supply chain, packaging and palletizing involve many non-ergonomic tasks, which may cause repetitive strain injuries and musculoskeletal disorders. Frequent lifting of heavy objects and bending over to pick up or pack goods are not ergonomic work, and there is a hidden danger of injury. This type of work is often repetitive and may lead to human error due to the distraction of employees. Based on the above factors, many companies will adopt alternative solutions to avoid work-related injuries and human errors, such as the use of co-robots in packaging and palletizing processes.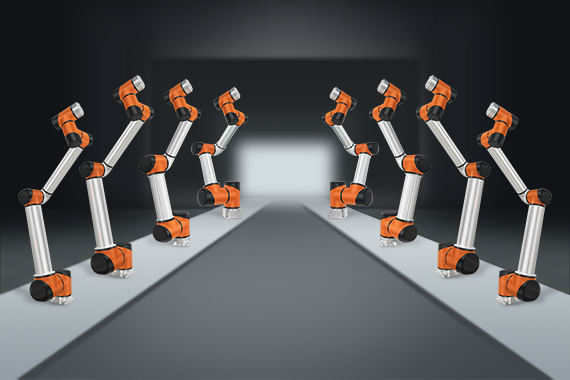 This year, with the surge in demand for products such as medical supplies and personal protective equipment (PPE), some customers have found that deploying co-robots in packaging and palletizing applications can effectively increase production.
Co-robots speed up the production of personal protective equipment
Hurco North America, headquartered in Indiana, USA, is a machine tool supplier. Due to the surge in demand for masks, the company needs to transform the machine tool into a system for manufacturing N95 masks, which poses no small challenges to employees. After many considerations, Hurco North America deployed a co-robot to manage the heated mold of the mask.
The co-robot layered together four layers of raw materials, two polymer outer layers, and two textile fiber filter layers. After 5 minutes of forming, welding, and cutting, the mask was produced. Thanks to this system, Hurco North America is able to provide masks to all its employees, and the remaining masks are enough to donate to customers and distributors.
Revtech Systems, a co-robot system integrator based in Quebec, Canada, is also facing challenges-3 to 4 employees who need to form a team to design a protective mask that can be quickly mass-produced. After the final design was selected, the team quickly established a work unit, including an operator and co-robots.
In the production process, one of the co-robots first grabs a plastic sheet and places it on a station; then, the other co-robot picks up a foam board glued to the cardboard and places it on the plastic sheet; The robot picks up a rubber band, pulls it from one side of the foam board to the other, and then uses a pneumatic device to nail it to the cardboard and plastic sheets. At this time, the first co-robot picks up the plastic sheet again, moves it to the next stopper, and re-attaches the nail; finally, the completed protective mask is placed in a box.
In just four weeks, the production unit can produce more than 700 face shields every day!
Co-robots create new jobs
In some countries, hiring employees is more difficult than ever, and absenteeism due to illness will continue. In addition, travel restrictions and social safety distance make it impractical to increase employees in the short term. Co- robots can quickly fill up labor shortages and ensure business continuity even under conditions that are not conducive to work.
Sometimes, due to the increase in output, the use of co-robots to perform packaging and palletizing tasks may bring new job opportunities. RNB Cosméticos is a good example. The company integrated six co-robots into the packaging and packaging plant to perform stacking tasks at the end of the production line. Thanks to the setting of the co-robot cell, RNB Cosméticos can increase production quickly and efficiently. The system cooperates with workers, the production cycle is 6 packaging per minute, and can be applied to more than 350 packaging categories.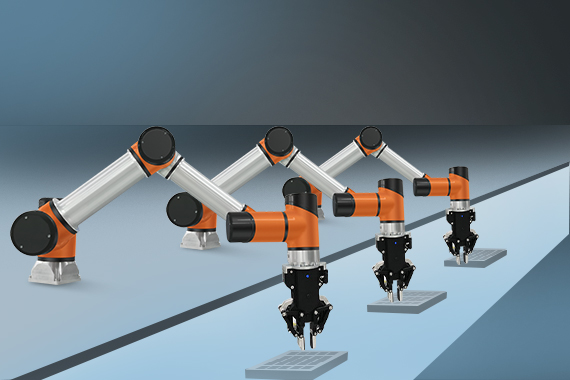 Previously, employees were very nervous about introducing co-robots, worried that this new partner would deprive them of their work. But the arrival of co-robots not only consolidated the position of employees but also because of the increase in production, the company also hired more new employees. Not only that, but the co-robots also encourage employees to improve their professional skills, because they need to be proficient in the basic processing of co-robots, supervise the operation of the robots, and control the production line.
After the introduction of co-robots, existing employees can also be liberated from work that is not ergonomic. They no longer need to perform packaging and palletizing tasks but are responsible for the operation of co-robots.
The production director of RNB Cosméticos said: "We don't need to hire professionals to operate high-tech robots. We are training our employees to become experts, and their skill levels are constantly improving."