In 2019 will be the influence of the outbreak of coronavirus, lead to enterprise in 2020 to return to work and production seriously blocked, at the same time in order to reduce influence on enterprise's production, avoid epidemic most production-oriented enterprises began to enable co-robot help plant operations, namely co-robot has become the new trend of enterprise to return to work and production, also accelerate the enterprise automation transformation of the new process.
In the development of science and technology, entering the era of industry 4.0, a batch of industrial robot products have appeared in China. Today, we will look at some of the better co-robot made in China:
Siasun
Co-robot gcr14-1400. The robot was unveiled at the 26th China international packaging industry exhibition. It has the advantages of safe cooperation, large working radius, large load, simple operation, low power consumption and fast deployment. The load is up to 14 kg and the arm span is 1400 mm. It can be more widely used in different industries of the work site, to meet the needs of product packaging, machine tool handling, stacking and other industrial operations.
Rokae robot
Flexible robot xMate. The robot is a new generation of flexible co-robot developed by rockstone. It adopts a unique seven-axis design and carries a new controller, which has the characteristics of infinite space motion possibility, whole body force perception, high sensitivity and precise touch, etc., and can effectively realize the friendly cooperation between machine and human.
Elite robot
Co-robot EC 612. Elliot's six-joint co-robot, unveiled at the expo, is a lightweight, miniaturized, human-machine robot. The maximum load was reported to be 12 kg and the working range was 1. 3mm, dead weight only 31 kg, area as small as 200 mm, the maximum speed of the tool is 3. 2 m/s, the accuracy of repeated positioning is plus or minus 0.03. The range of motion of each joint is positive or negative 170 degrees, suitable for automotive, metal processing, injection molding and 3C industries.
Efort
Co-robot ECR 5. This robot EFT is the first promoted six-axis co-robot during the world expo. Its payload is 5 kg, the working range is 928 mm, and the weight of the manipulator is 20 kg. The end of the robot has the function key of simplified operation.
JAKA
Co-robot JAKA Zu3m. The robot was introduced by the festival card during the expo and belongs to the series of small auxiliary co-robot. According to the report, it is intelligent, convenient, safe and other characteristics in one, as the operating requirements have been reduced to "zero threshold", in the case of no professional background and experience, can be learned in an hour, built-in - to protect users in a variety of security features.
Techrobots
Tb6-R10 and tb6-R20 are independently developed and designed by Techrobots. The two co-robot have loads of 10kg and 20kg respectively, with terminal speeds of over 2m/s, repetitive positioning accuracy of ± 0.05mm, and operating radius of up to 1.33m. Techrobots c
ooperative robots are stable, safe, simple to deploy and easy to operate. Even people without any operating experience can quickly learn and operate applications.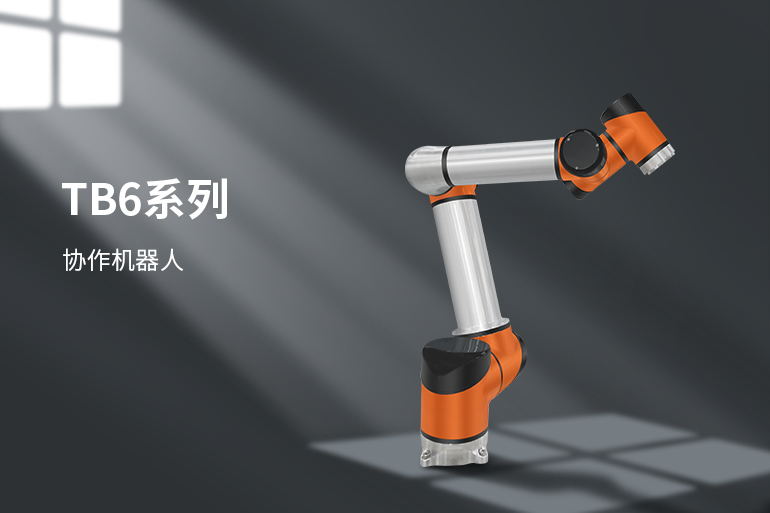 Aubo
Co-robot aubo-i15 and aubo-i20. The two robots, a new high-load co-robot, were launched by auber at the world expo in September. These two kinds of loads are respectively 15 kg and 20 kg, with strong working capacity space, large load and big arm, can be used for machine tool handling, large parts assembly, pendulum palleting and parts detection and other occasions. , can also cooperate with people.
Yuanda robot
Co-robot version M62.0. The robot is an upgraded version of the co-robot M6. Compared with last year's version 1.0, the new model of robot has the same load, slightly shorter arm extension, higher repetitive positioning accuracy than last year, easier to use and further improved intelligence.